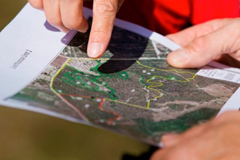 A public hearing with the Board of County Commissioners to consider transmittal of the Envision Alachua Sector Plan/Comprehensive Plan Amendment (CPA-01-14) has been scheduled for February 16, 2016 beginning at 5:00 p.m. The hearing will take place at Eastside High School Auditorium, located at 1201 SE 43rd Street, Gainesville. The hearing may be continued to Thursday, February 18, 2016 at 5:00 p.m. if necessary.
Plum Creek Board Presentation 2/16/2016
The public hearing with the Local Planning Agency/Planning Commission began on Wednesday, November 18, 2015 at 6:00 p.m. and was continued to and concluded on Thursday November 19th. The Planning Commission voted 4-2 to recommend that the County Commission transmit the Envision Alachua Sector Plan to state agencies for review and comment.
On June 25, 2015 Alachua County received a revised Envision Alachua Sector Plan/Comprehensive Plan Amendment application requesting to amend policies and maps of the Alachua County Comprehensive Plan for 52,745 acres in eastern Alachua County owned by Plum Creek. View a list of the parcels that are part of this request.
The application and staff reports are available below. If you have any questions or comments you may email them to planning@alachuacounty.us , mail them to Alachua County Growth Management Department, 10 SW 2nd Avenue, 3rd Floor, Gainesville, Florida 32601 or you may reach the Department by phone at 352-374-5249.
2015 Revised Application and Staff Report
---
2014 Workshop Information and Previous Application Submittals
v 1.0.3.181