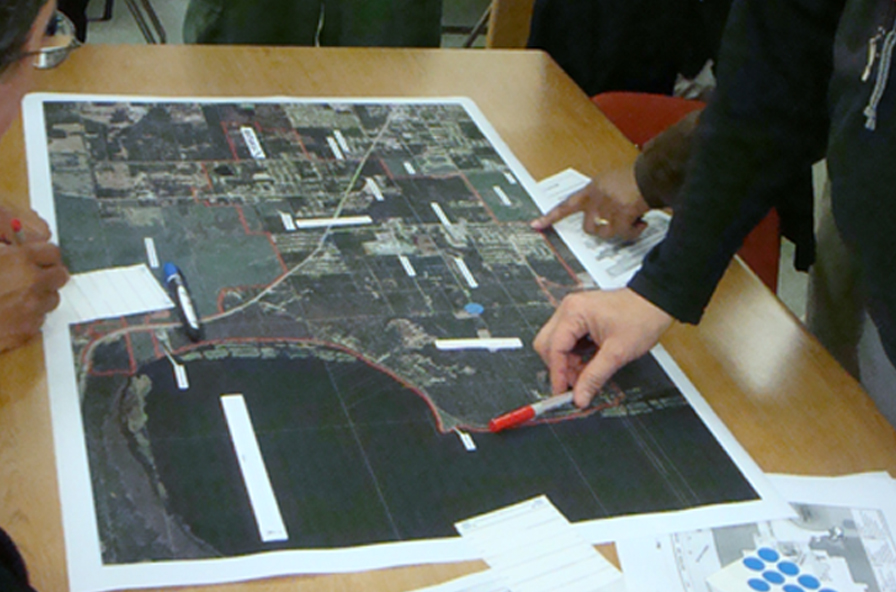 Comprehensive Planning
The Alachua County Comprehensive Plan: 2011-2030 , adopted in 2011, consists of goals, objectives, policies, and maps in fifteen Elements relating to things such as future land use, future transportation systems, and conservation areas. The Plan is grounded in key principles aimed at achieving community benefits as illustrated on this summary poster . The Plan is based on the Evaluation and Appraisal Report adopted in 2009 on the previous comprehensive plan.
Plan Evaluation and Update
Over the next two years, beginning in 2017, Alachua County will be engaged in a process of evaluation and appraisal of the 2011-2030 Comprehensive Plan culminating in a Plan Update. Your participation in this process is invited and needed to make this Plan Update a success. Learn more about the process and how you can participate, here.
---
Why do we plan?
Have you ever thought about why you choose to live where you do? Is it the design of your neighborhood? The convenient access to work, school or shopping? The business or job opportunities? What about protection of the many natural resources in the area, or the recreation facilities available for you, your children or your grandchildren, and other families that will locate here in the future? These things are shaped by planning and policy choices made many years before a slab is poured, a park is established or an 'Open for Business' sign goes up.

---
These long range policy decisions are what local Comprehensive Plans are about. The Comprehensive Plan directly and indirectly influences all aspects of daily life, including where people live, work, eat, shop, conduct business, what activities and natural areas are available to visit and enjoy, and how you are able to get to and from these places.
Comprehensive Planning
Ken Zeichner , Principal Planner
County Annex Building, 3rd Floor
10 SW 2nd Avenue, Gainesville, Fl 32601
Phone: 352-374-5249
Fax: 352-338-3224
Hours: 8:30-5:00 pm
×
15 Comprehensive Plan Elements
Clicking on an element will take you to that element in the Comprehensive Plan Document.
×
v 1.0.3.181